Splynx and Sage One integration enables small and medium-sized Internet and Voice providers to streamline their accounting process and manage business more efficiently.
Before proceeding with the sync configuration it is important to define the payment methods that will be pushed to Sage One:
Payments are processed in Splynx and then sent to Sage One – Credit Card, Cash payments, Direct debits, Paypal etc.
In case Sage One will act as a payment gateway for Splynx it is necessary to exclude the payments the will be processed from Sage One.
Create and link Bank Account in Sage One and Splynx
It is important to understand how the sync process works and how you can minimize your manual labor in ISP accounting.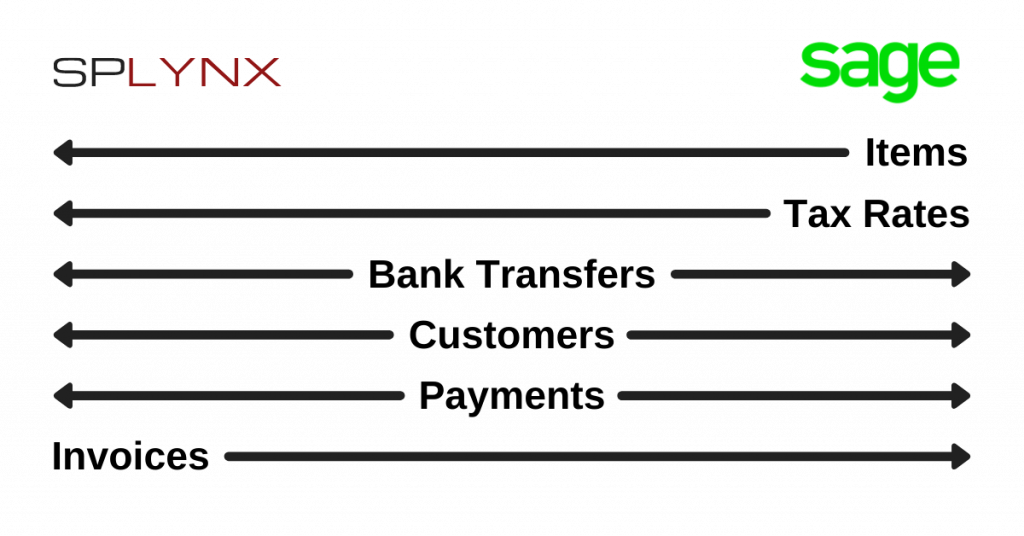 We can divide the synchronization procedure into 3 main steps:
Step 1 – We push out Items from Sage One with correct VAT to Splynx, as they are used to identify and track the account numbers and see where the transactions go when we create certain services, etc.
Everything is being managed by Splynx, so we take customers from Splynx's database and push them out to Sage One. It is also possible to merge existing customers on both platforms.
The items are synchronized only once, however, the synchronization of your customers runs every hour.
Step 2 – The next step is the synchronization of Transactions and Invoices with corresponding account numbers by pushing them out to Sage One. This is a fully automated process, however, you can always enforce this sync manually.
Step 3 – On the final step, we receive or push payments.
We recommend to process payments in Splynx and then push them out to Sage One. It enables your customers to pay their invoices from the Splynx portal using Netcash PayNow, Payfast, PayPal, or any other payment gateway that is integrated with your server. It also enables you to process Netcash (SagePay) Direct debit orders.

In case you prefer to process payments inside the Sage One, you can easily connect your bank account or Netcash and push all payments to Splynx.
If you're stuck on something just send an email to support@splynx.com and our team will help you out!